Yogendra Yadav to address rally in Odisha capital on 13th February
By
admin
on February 7, 2014
Aam Aadmi Party of Odisha is launching state-wide 'Jhaadu Chalao – Bhrashtachaar Hatao' yatra across the state in preparation of Yogendra Yadav scheduled on 13th February in Bhubaneswar.
The people of Odisha have come to know about the widespread corruption which is felt by each and every citizen on a daily basis interacting with Government agencies as well as the mega scams being unearthed over the years now culminated in the Shah commission's clear verdict on the mega mining loot.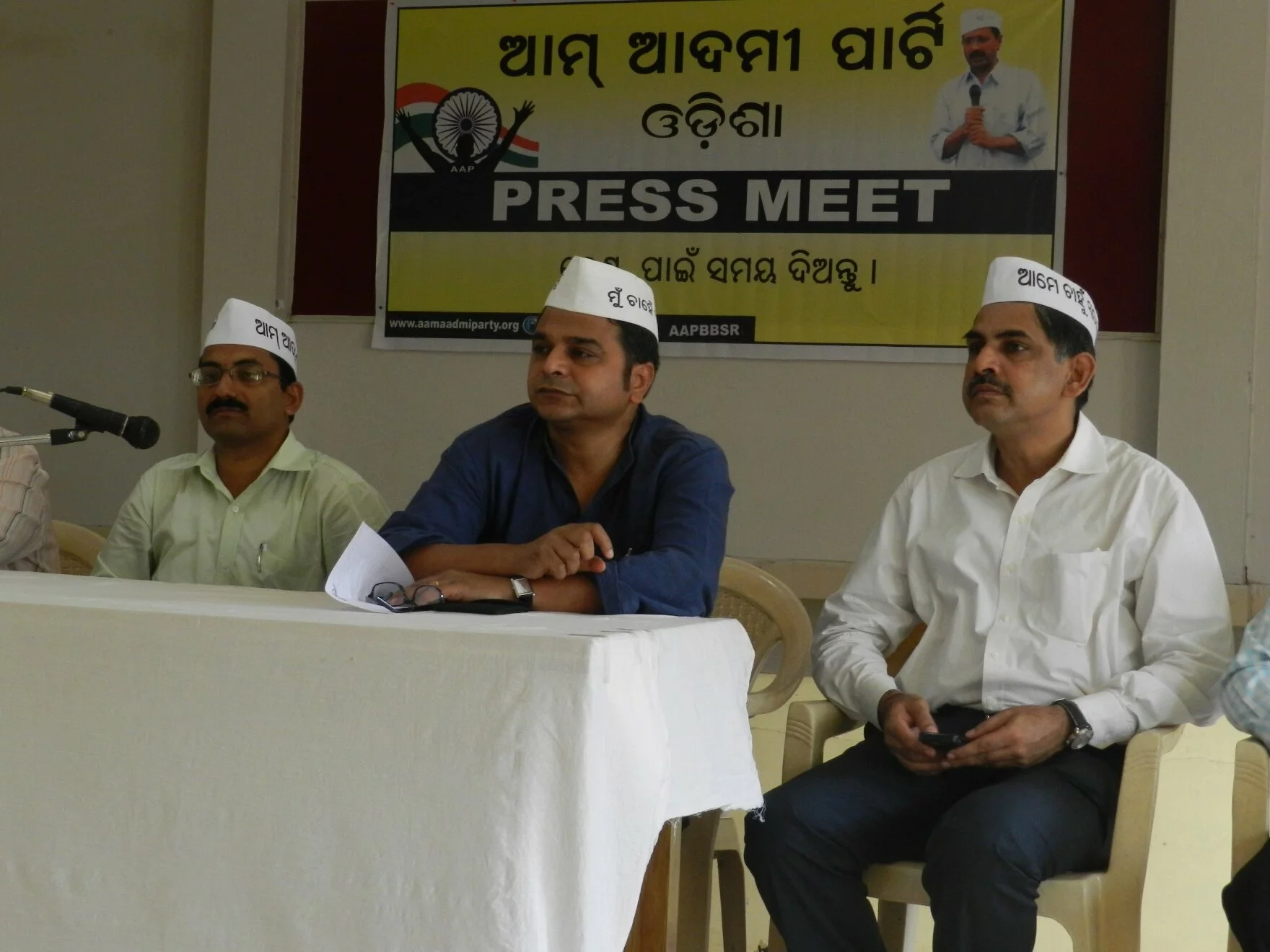 The Chit fund scam and Bhubaneswar land scam among others running in to thousands of crores have exposed the duplicitous double-standard of the ruling dispensation which projects a facade of anti-corruption crusade by mis-using anti-corruption state agencies at its whims and fancy. People of the state have now clearly understood the game of scams and corruption that directly finances the corrupt politics being practiced by the major parties like BJD, Congress and BJP. The example set by AAP and approved by the common people of Delhi is now reverberating across the state.
Aam Aadmi party invites the common people of the state to rise up and stand with the party with Jhaadu in hand across all villages, panchayats, blocks and districts of the state in the coming weeks to register and demonstrate their protest against the current dispensation. It is clear that unless a completely different system is put in place no good for the people can be expected from politics as usual in place as of now. All AAP Odisha latest news can be read here.
The Jhaadu Chalao Yatra will culminate in Bhubaneswar where the people's assembly will take up a 'No Confidence' motion against the government and political system in place based on its all around failure on all fronts which will be exposed by Aam Aadmi Party.