Aam Aadmi Party hold interviews to shortlist Uttar Pradesh candidates
By
admin
on February 7, 2014
More than 900 candidates who applied for contesting the 80 Lok Sabha seats from Uttar Pradesh on Aam Aadmi Party (AAP) tickets would be selected through interviews that begin Friday.
While most seats in the state have multiple candidates, the race for the Lucknow constituency is one of the most keen, with as many as 61 aspirants.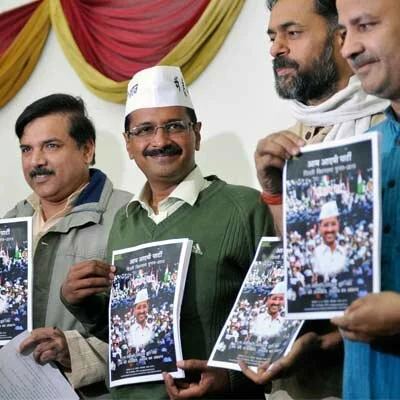 AAP central executive member Vaibhav Maheshwari told us that the shortlisting would be done on the parameters set by the party leadership. The first list is likely to be announced by the end of February.
Poet-turned-politician Kumar Vishwas is also likely to appear for the interview as he has applied for the Amethi Lok Sabha seat. Once cleared, he is likely to take on Congress vice president Rahul Gandhi. "Propsective candidates have been asked to come alone and not to bring any supporters," Maheshwari said.
Among the applicants are doctors, retired bureaucrats and social workers. They include retired medical practitioner AK Srivastava and railway union leader Shiv Gopal Mishra.
The AAP has said that it would pit formidable candidates against political heavyweights like Congress president Sonia Gandhi, Rahul Gandhi, Samajwadi Party (SP) supremo Mulayam Singh Yadav and Bharatiya Janata Party (BJP) president Rajnath Singh.