Sushil kumar Shinde controversial statement, says Arvind Kejriwal is 'mad CM'
By
admin
on January 22, 2014
In a shocking incident today, Union Home Minister Sushilkumar Shinde sparked a controversy by calling Aam Aadmi Party convener, Arvind Kejriwal, a 'mad chief minister.'
Speaking at a rally in Maharashtra, Shinde said that he had to cancel the leave of several policemen in Delhi as "a mad CM was sitting on dharna." Read the full aam aadmi party news here.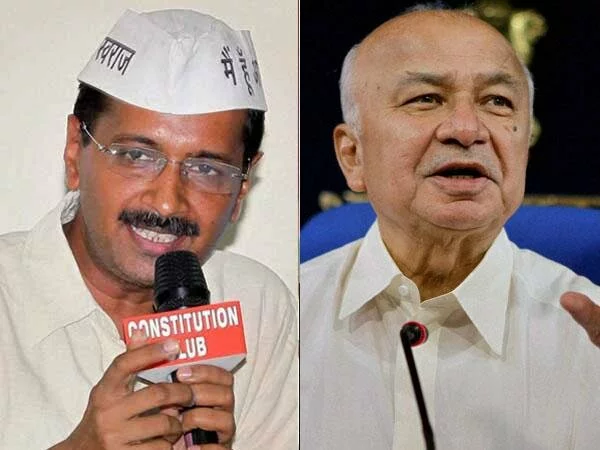 Arvind Kejriwal along with his MLAs and ministers staged a dharna outside the Rail Bhavan in the national capital on Monday demanding action against five policemen who had a run-in with Delhi ministers, Somnath Bharti and Rakhi Birla. Latest aam aadmi party news are available on aapnewslive.in
He ended his protest yesterday evening after confabulations with Delhi LG Najeeb Jung. He said that Jung had promised to look into their concerns and justified his act by calling the whole episode as the "victory of the people."
Addressing the media, he said that AAP would continue with their efforts to make the "Delhi Police accountable." He also said that this was the first step towards their goal of "achieving full-statehood for Delhi."
However, it was reported said that Kejriwal backed off after he was heavily criticised for going on dharna just couple of days before the Republic Day and holding the city to ransom. It was said that as the whole move backfired, he was forced for a climb down as a face saver.
The Delhi Chief Minister also drew flak for commenting that he was an "anarchist". Experts said that it was unbecoming of a Chief Minister and an elected representative to have said something like this.
Many also asked whether he should be out on the streets, rather than governing. Kejriwal was advised by some to first adhere to the process of dialogue and debate and then depend on protest as the last resort.
The Delhi CM had been demanding action against policemen who refused to carry out a raid on an alleged drug and prostitution ring on Law Minister Somnath Bharti's directive last week.
The SHO of Malviya Nagar, who refused to raid on the orders of Somnath Bharti, and PCR van in-charge of Paharganj, where a Danish woman was gang-raped last week, were sent on leave.
Meanwhile, Delhi Police today registered a First Information Report (FIR) against 'unknown persons' in connection with scuffle during Kejriwal's dharna in which several people were injured. As per reports, the case has been registered at the Parliament Street Police Station under Section 186 and 33 of the Indian Penal Code.