Delhi AAP minister Rakhi Birla's car attacked
By
admin
on January 6, 2014
Delhi minister Rakhi Birla's car was attacked by a mob here on Sunday evening, police said. She is Women and Child Development Minister of AAP.
The incident took place in Mangolpuri area of west Delhi.
"Rakhi Birla's car was surrounded by a crowd that smashed the windscreen of her car. No injuries have been reported till now," police said.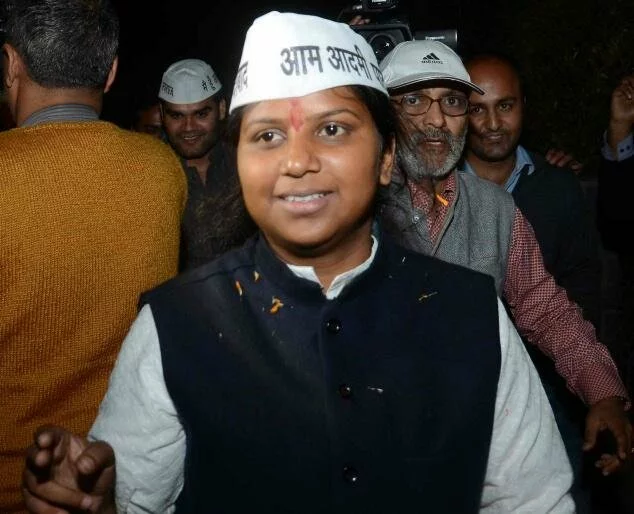 The women and child development minister, who is the youngest member of Arvind Kejriwal's cabinet, had gone to a temple in northwest Delhi and was sitting in the front seat of her WagonR car when some people threw a heavy object at the vehicle damaging the windscreen.
As part of his party's promise to follow austerity, Kejriwal has been refusing to take any security and all his six ministers have also said that they will follow their leader's footsteps and not take personal security.
"I am safe. I am undeterred (by the incident) and I don't need any security," 26-year-old Birla said after the incident which occurred around 6 pm.
Her car was in a crowded area when suddenly some people from the crowd threw a heavy object which cracked the windscreen of the vehicle, an Aam Aadmi Party (AAP) spokesperson said.
He said Birla was sitting in the front seat of her personal car and the incident took place at R Block Mangolpuri here when she was returning from Santoshi Mata Mandir in the area. She is the local MLA.
A senior police official of the outer district said that Birla's car was attacked by some unidentified persons who damaged the windscreen of the car, most probably by a stone.
"We are registering an FIR against unknown persons and are trying to nab the culprits," the official said.