Illegal Colonies: Arvind Kejriwal takes first major step against predecessor Sheila Dikshit
By
admin
on February 4, 2014
Delhi Chief Minister Arvind Kejriwal has written to the President of India asking for an investigation on how and why his predecessor Sheila Dikshit authorised illegal colonies in 2008.
Ms Dikshit had been indicted in November by the Delhi ombudsman or Lokayukta who ruled that Ms Dikshit had regularised nearly 1,000 colonies for political gain before the national election of 2009 and without providing basic infrastructure. Ms Dikshit was also faulted for authorising colonies that had mushroomed on land reserved for forests.
The President had forwarded the ombudsman's report to Mr Kejriwal, asking him for his comments. In response, he has sought an enquiry. For More Arvind Kejriwal Latest News stay tuned here.
In December, Ms Dikshit, who had headed the Congress government in Delhi for more than a decade, was crushed in the state election. The BJP won the maximum seats but it was denied a majority by Mr Kejriwal's political start-up, the Aam Aadmi Party (AAP). (BJP tops Delhi but Aam Aadmi party is show-stopper)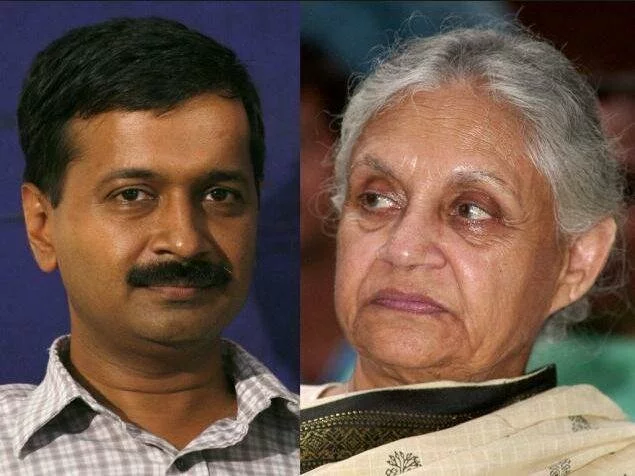 The Congress props up his minority government in a relationship that appears deeply dysfunctional. Mr Kejriwal has vowed to punish Congress leaders including Ms Dikshit for the corruption that he alleges was a watermark of their governance. "They will regret supporting AAP," he has said on more than one occasion.
The Congress has also been censorious of its partner, accusing it of shielding Law Minister Somnath Bharti instead of sacking him. Mr Bharti led a controversial "midnight raid" in his constituency last month, where he allegedly mobilised a mob that beat and molested African women after barging into their homes and accusing them of trafficking sex and drugs.
The BJP has repeatedly taunted Mr Kejriwal, asking why little has come of his threat of a crackdown on the Congress. Today's letter from Mr Kejriwal to the President is being seen as an attempt to neutralise the criticism that AAP is softer on its ally than it likes to concede.