Delhi CM Arvind Kejriwal's cabinet clears Jan Lokpal Bill
By
admin
on February 4, 2014
After slashing power and water bills, Arvind Kejriwal's Aam Aadmi Party (AAP) inched closer to delivering on yet another election promise on Monday when the Delhi government cleared the draft of the much-talked-about Jan Lokpal Bill.
The bill provides for covering all public servants — from the chief minister to Group D employees — and seeks life term as maximum punishment for those found guilty of corruption.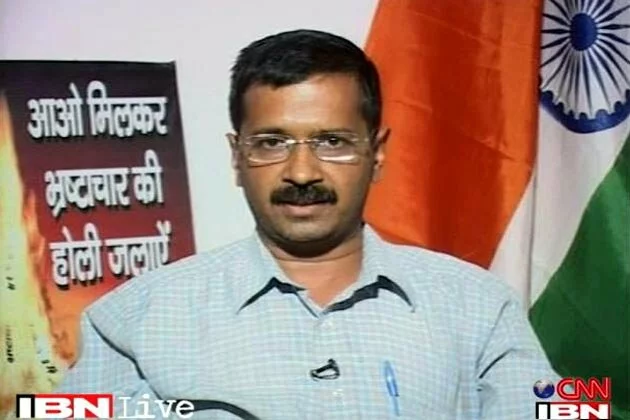 It provides for a legal right of protection to "honest" officials, whistleblowers and witnesses besides having provisions for time-bound investigation and trial of corruption cases.
The Delhi cabinet Monday cleared the draft of the anti-graft Delhi Lokpal Bill, 2014 according to which an independent probe can be initiated against government employees, ranging from chief minister to a peon.
The anti-corruption legislation — which will be tabled in a special assembly session at the Indira Gandhi stadium here for its passage — was one of the major poll promises of the Aam Aadmi Party (AAP).
"It is an important day in the history of Delhi as the Delhi Lokpal Bill has been passed," minister Manish Sisodia told after the cabinet meeting.
Besides, the bill envisages protection for those who blow the lid off corruption, Sisodia added.
As per the draft, the Lokpal will have the power to initiate an investigation on its own or on a complaint from an individual and the quantum of punishment will range from six months to 10 years and life imprisonment in rarest of rare cases, a government official said. The AAP party had promised an effective Jan Lokpal Bill while campaigning for Delhi elections and promised to pass it within 15 days after coming to power. For latest AAP news read this website daily.
The only law which comes closest to this bill is the bill passed by the Uttarakhand assembly in 2011, but it too had some limitations in filing complaints against the chief minister and ministers.
If the beneficiary of an offence is a business entity, in addition to the punishment provided under this law, the guilty will have to pay a fine up to five times the loss caused to public exchequer.
The Lokpal chairperson and and its 10 members will be selected by a panel comprising the chief minister, leader of opposition in the assembly, and two judges of the High Court selected in a full court meeting.
Kejriwal congratulated the people of Delhi on the approval of the bill draft.
He had earlier announced that the bill would be passed at Ramlila Maidan – a sprawling ground in the heart of the city.