Breaking: Delhi to get 100 new ambulances, Aam Aadmi Party healthcare reforms continue
By
admin
on February 6, 2014
Aam Aadmi Party's and Delhi government's health minister Satyendra Jain said that the city's ambulance network is all set to get a boost with the government ordering 100 new patient transport vehicles equipped with ICU facilities. Jain said the tenders have been issued for the purchase of these ambulances.  'Within six months, we will provide the facility of 'door-to-hospital' which will benefit patients. Till now, ambulance facilities were only available for cases of accident, rape or assault, acid attack and pregnancy,' he said.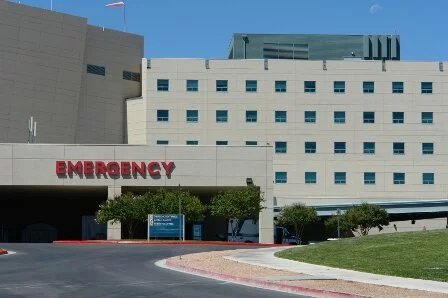 Currently, the Delhi government has 150 ambulances but only 26 of them are equipped with ICUs. The government also plants to start 11 dispensaries in the city.  'We have been getting a lot of complaints about patients being forced by certain private hospitals and nursing homes to buy medicines from their in-house pharmacy. A detailed advisory has been issued to them prohibiting this. It also directs them to prominently display the charges levied by them on healthcare services,' the minister said. Jain also reiterated that all hospitals – government or private – will have to provide immediate medical to victims of crimes, road accidents, acid attacks and sexual assaults without any delay.   'If the hospital where the victim is taken does not have the advanced facilities to deal with the condition, then they should refer him to another hospital after giving first aid,' the advisory said, adding that every hospital has to treat these patients free of cost. (Hospitals can't deny treatment in serious cases: Satyendra Jain)
He said the government has received several complaints of hospitals refusing and delaying medical care to victims of crimes or road accidents. The government will also procure 150 ambulances to ferry victims of rape or acid attacks to hospitals and then to their residences, along with accompanying family members.
Earlier the government transferred 16 of the 34 of Delhi hospitals.  These included heads of hospitals like include Deen Dayal Upadhyay Hospital, Guru Teg Bahadur Hospital, Babu Jagjivan Ram Memorial Hospital, Aruna Asaf Ali Govt Hospital, Bhagwan Mahavir Hospital, Madan Mohan Malaviya Hospital, Rao Tula Ram Memorial Hospital and Lal Bahadur Shastri Hospital.
Health Minister Satyendra Jain had earlier said 'the decision is majorly to revamp the entire healthcare sector of the city.  'Many of the medical superintendents were holding the same post over the past many years, which had led to corruption and laxity of work. Thus, it was necessary to shift them and give them new work.' Jain also said the initiative is driven by the feedbacks received from the patients for the last one month.
This is the AAP government's third major healthcare-related missive. Earlier, they had issued orders that made it compulsory for docs to prescribe generic drugs and hospitals to provide treatment to people in serious cases.