Arvind Kejriwal to meet German President Joachim Gauck
By
admin
on February 5, 2014
When Delhi Chief Minister
Arvind Kejriwal
meets German President
Joachim Gauck
on Thursday it will be a meeting of minds with both leaders being products of civil society movements that have contributed significantly to politics in both countries.
The meeting has been scheduled for Thursday evening on the sidelines of a reception in the German Embassy premises. However, the format and contours of the meeting are yet to be finalized, diplomatic sources told ET.
While Kejriwal has met couple of Ambassadors, including the British and German envoys since being anointed as the CM, this will be his first meeting with any head of state or government. AAP is yet to unveil its foreign or security policy but some countries are showing interest in engaging with the party.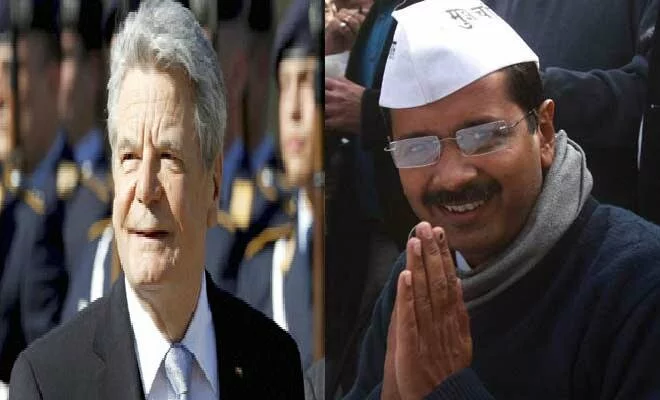 When the German Embassy approached the Delhi CM's office for a meeting between Kejriwal and Gauck during his six-day visit beginning Tuesday, it returned disappointed. However, when German Ambassador Michael Steiner met Kejriwal during the President's At Home programme on January 26, the Delhi CM promised to take out some time to meet Gauck, said people familiar with the development.
Gauck has a strong background in civil society movements as a pastor in the erstwhile East Germany during the Communist Party rule .