Strong Lokayukta to deal with corruption cases in Haryana – Yogendra Yadav
By
admin
on February 24, 2014
A strong lokayukta that will probe corruption cases as far back as 20 years ago is one of the first promises that will be fulfilled according to AAP chief spokesperson Yogendra Yadav.
Will the Hooda government share a fate similar to the Dikshit led Delhi government with cases of corruption piled against them? It would appear likely if the AAP's manifesto is to be believed.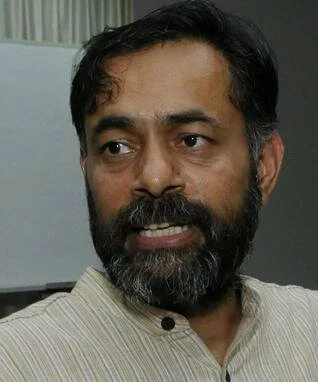 Yadav, who is also contesting the Gurgaon Lok Sabha seat, said that the party will ensure video recording of interviews for government jobs to ensure transparency in selection and improve the health and education facilities in the state.
He also said that the party would come down heavily against the liquor and drug cartel and no liquor vends will be allowed without the approval of the gram Sabha. Yadav added that the party will set up a commission to ensure that farmers get a fair price for their produce.