Breaking: Complete list of 20 candidates for LS polls 2014
By
admin
on February 16, 2014
Two days after its leader Arvind Kejriwal resigned as Delhi Chief Minister, the Aam Aadmi Party sounded the poll bugle. Announcing the candidates' names for the Lok Sabha elections 2014, the AAP on Sunday has decided to contest "as many seats as possible", releasing on Sunday its first list of 20 candidates.
While AAP has kept its card close over Kejriwal's candidature, Kumar Vishwas will contest against Congress vice-president Rahul Gandhi from Amethi in Uttar Pradesh. Journalist-turned politician Ashutosh is pitched against Union Minister for Human Resource Development Kapil Sibal in Delhi's Chandni Chowk constituency.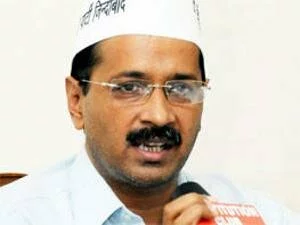 Mukul Tripathy will contest against External Affairs Minister Salman Khurshid from Farrukhabad. Challenging Samajwadi Party supremo Mulayam Singh Yadav from Mainpuri in Uttar Pradesh is Baba Hardeve.
Here is AAP list of candidates:
Kumar Vishwas to contest against Rahul Gandhi
Ashutosh to contest against Kapil Sibal
Mukul Triparthy to contest against Salman Khurshid
Meera Sanyal to contest against Milind Deora
Anjali Dalmiya to contest against Nitin Gadkari
Baba Hardeve to contest against Mulayam SIngh Yadav
Subhash Pade to contest against Suresh Kalmadi
Khalid Parvez to contest against Mohammad Azharuddin
HS Phoolka to contest from Ludhiana
Yogendra Yadav to contest from Gurgaon
Medha Patkar to contest from Mumbai North East
Mayank Gandhi to contest against Gurudas Kamat
Vijay Pandhare  to contest from  Nashik
Jarnail Singh Patrakar to contest against Mahabal Mishra
Dr. Jia Lal Ram to contest from  Lal Ganj
Haroon Payang to contest from Arunachal west
Alok Aggarwal to contest from Khandwa
Lingraj to contest from Bargal, Orisa
Yogesh Dahiya to contest from Saharanpur
Somendra Dhaka to contest from Baghpat