Aam Aadmi party Symbol
By
admin
on December 25, 2013
The Election Commission of India awarded AAP its election symbol. It's a "broom" or "झाड़ू". It symbolizes the AAP's mission to sweep corruption away. Seeing the broom as a logo, backward-class & middle-class people will feel painless. Even housewives also can be happy as the broom is a very necessary device in housework and they are very familiar with it.
Election Commission has said that Aam Aadmi Party now a recognized party, broom to be reserved symbol.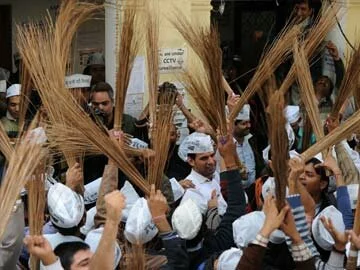 Broom is a very important item for everyday life, not only in a family rather all over the society for cleaning the roads, offices, etc. Broom is a very easy symbol to notice on the voting machine and to press the button.