Congress will soon regret supporting us, Kejriwal says
By
admin
on January 19, 2014
In an exclusive interview with NDTV, Delhi Chief Minister Arvind Kejriwal defends Law Minister Somnath Bharti's midnight raid on Ugandan women in the national capital and says he does not think Mr Bharti made any racist comments.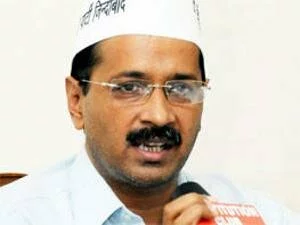 Here are the highlights:
Our government has worked more than what we expected in 21 days.
We stopped VIP culture.
We cut down power and water charges.
Now CAG can conduct audits on telecoms.
We created shelters for the homeless.
People are creating an environment that AAP can't run a govt.
BJP and Congress can't say government is corrupt so they are saying that we can't run a government.
We have nothing against residents of any country.
I don't think Somnath Bharti made racist comments.
Residents of the area have repeatedly been complaining against drug dealing. No action was taken for one and a half months.
I don't consider Somanth Bharti an embarrassment to the party.
The issue of an warrant is being wrongly raised.
Somnath Bharati does not have anything against the women.
He asked the police to take action but police refused.
Delhi Police is corrupt. They extort money from auto-wallahs and roadside stalls.
They give this as protection money to the ministers.
As a Chief Minister of Delhi I am concerned about the safety of foreign nationals in the city.
I am ready to wait for the judicial probe against the cops to be over but the accused need to be suspended from their area. They will influence the probe otherwise.
As a CM I will take strict action against my ministers if they do something wrong.
The Chief Justice of Delhi didn't feel that Bharti calling a judges meeting was an interference. He infact welcomed it.
Congress will face defeat in General Elections as well. They will lose the way they lost in Delhi. Delhi will be repeated at the national level.
If need be, I will fight the Lok Sabha elections. I will do what the party wants.
I am not a PM candidate.
You have to transfer the power into the hands of the people. Self-governance is important.
I would like to tell Rahul Gandhi that now people don't vote for people who make good and interesting speeches.
Officers posted in the anti-corruption cell by the last government were all compromised.
I have asked the Lieutenant Governor to appoint new officers.
The impression that Kejriwal is soft on Congress will end in some days.
AAP does not agree with what Prashant Bhushan has said on Kashmir and it has been conveyed to him.
Where there is competition, there should be free market, free market is the best.
I don't understand left, right or centre. I only understand the problems that citizens face.
Our water scheme promotes water conservation, people who used for than 20 kilo litres will now try and use less water to get free water.
There is no anarchy in our party, it is freedom of expression.
Ordinary members of our party are free to express their opinions. Office bearers however have to be in line the with party position, they can't speak in two voices.
Congress is not using us, we are not being used by Congress to stop Modi. Congress is not capable of that.
We don't want to stop anyone, we want to stop the dirty politics in the country.
A CM can run the government while sitting on a dharna.
Delhi Police is not being brought under Delhi government because it is a milking cow.