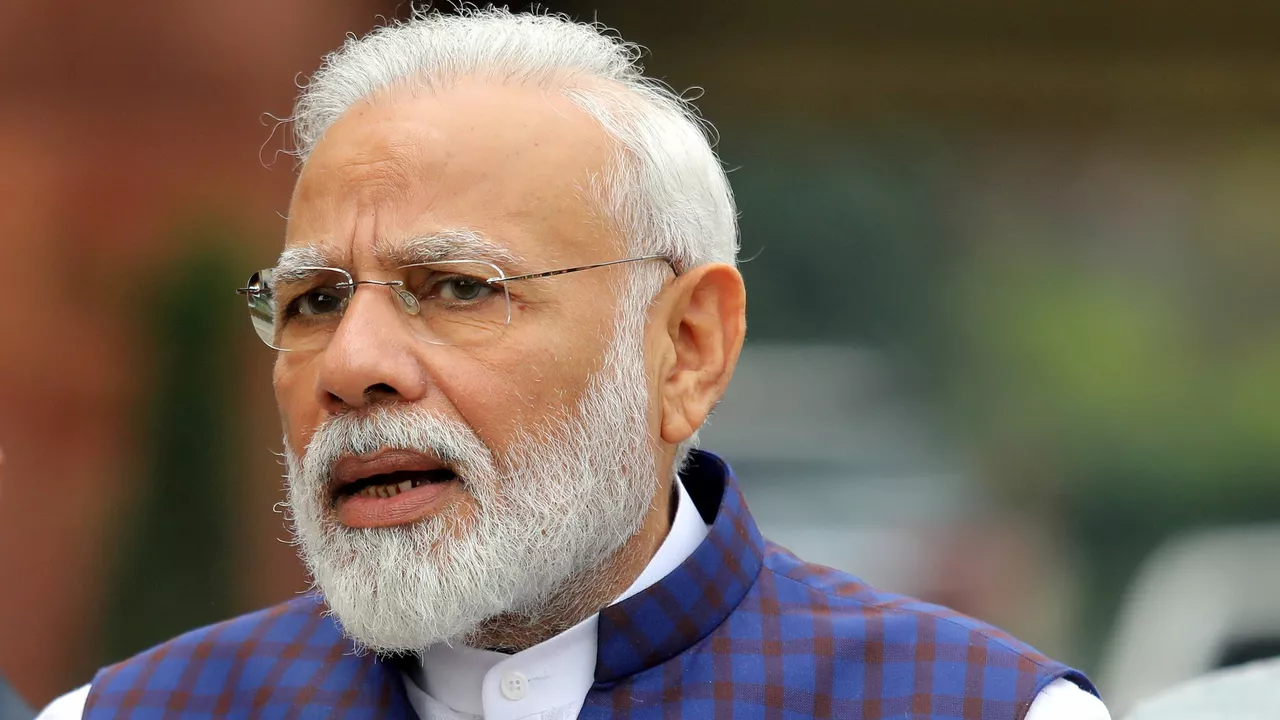 How did Narendra Modi become a prime minister of India?
Early Life of Narendra Modi
Let's put the spotlight on the starting line of the journey. Born on September 17, 1950, to Damodardas Mulchand Modi and Heeraben Modi, Narendra Damodardas Modi was an average lad from Vadnagar, a small town in Gujarat. Well, maybe not so average. He sold tea with his father and later with his brother at a tea stall near a railway station, thus instilling in him the drive for hard work from a young age. It's said that he used his tea stall earnings to attend school - a classic rags-to-riches story that has become the stuff legends are made of.
Taking the Plunge in Politics
Enlivened by a tireless spirit and encouraged by the principles of nationalism, the young Narendra joined the Rashtriya Swayamsevak Sangh (RSS) at the tender age of eight. Sure, we all had some hobbies during adolescence, but Modi's was a little more ambitious, don't you think? It was through the RSS that he met leaders from the Bharatiya Jana Sangh party and the BJP, paving the way for his meteoric rise in politics.
From Tea Seller to Chief Minister
With years of hard work under his belt and an enduring passion for serving the nation, Modi carved out an impressive political career over decades. In the year 2001, by a turn of events, he was asked to take on the role of the Chief Minister of Gujarat, a decision that significantly altered India's political landscape. As chief minister, Modi introduced several drastic measures, including the 'Gujarat Model of Development'. It wasn't all rainbows and sunshine, though. His tenure as Chief Minister was not without its share of challenges and controversies, but his tenacity kept him going.
Modi's Role as the Leader of the World's Largest Democracy
Fast forward to 2014, Narendra Modi led the BJP to a landslide victory in the national elections. It was during this point that he proved himself as a leader the country needed. I'll be honest, it was as surprising and as exciting as when Australia won the Ashes, against all odds. Modi's dynamic leadership and his ambitious development goals for the country captured the trust of millions of Indians. He launched several initiatives such as the Pradhan Mantri Jan Dhan Yojana, Clean India Campaign, and others, striving towards establishing India as a formidable power both regionally and globally.
Dealing with Criticism and Hurdles
Like every strong leader, Modi too faced his share of criticism and obstacles. From facing backlash on certain policies to being accused of curbing freedom of speech, Modi navigated through them all. What can we learn from this? Resilience is perhaps the key quality for a leader. So, keep that in mind, folks. Be resilient, irrespective of how many obstacles come your way.
Re-election as Prime Minister in 2019
Against all odds, and far from the comfort of the teacup, Modi was re-elected in 2019, further stamping his dominance on Indian politics. The victory was a testament to his leadership, his vision for the country and the trust people had in him. It was like watching Steve Smith score yet another century, entrancing the crowd with his bewitching batplay. To say his supporters were thrilled would be an understatement.
What Makes Modi Stand Out?
To wrap up this long-winded analysis, Narendra Modi indeed had a journey that was fraught with hurdles, but through hard work, determination, grit and an unwavering passion for his country, he became the person he is today - the Prime Minister of India. An inspiring journey, isn't it? A boy from humble beginnings becoming the leader of world's largest democracy, now, that's a story for the books.
And let me share a takeaway from his journey in my signature Aussie style. Remember mate, it's not about where you come from; it's about where you're going. Hold that kind of determination and you just might find yourself leading the pack one day— whether that's as a prime minister, a captain of a cricket team or even, a global influencer.
Aarav Kulkarni
I am Aarav Kulkarni, a renowned expert in the world of fashion and beauty. Having studied and worked in the industry for many years, I have developed a keen eye for trends and styles that resonate with people across the globe. My passion for Indian culture has led me to write about Indian news and lifestyle, exploring the diverse aspects of everyday life in India. Sharing my knowledge and insights through various platforms, I aim to inspire and educate others about the beauty of Indian culture and its influence on global fashion.