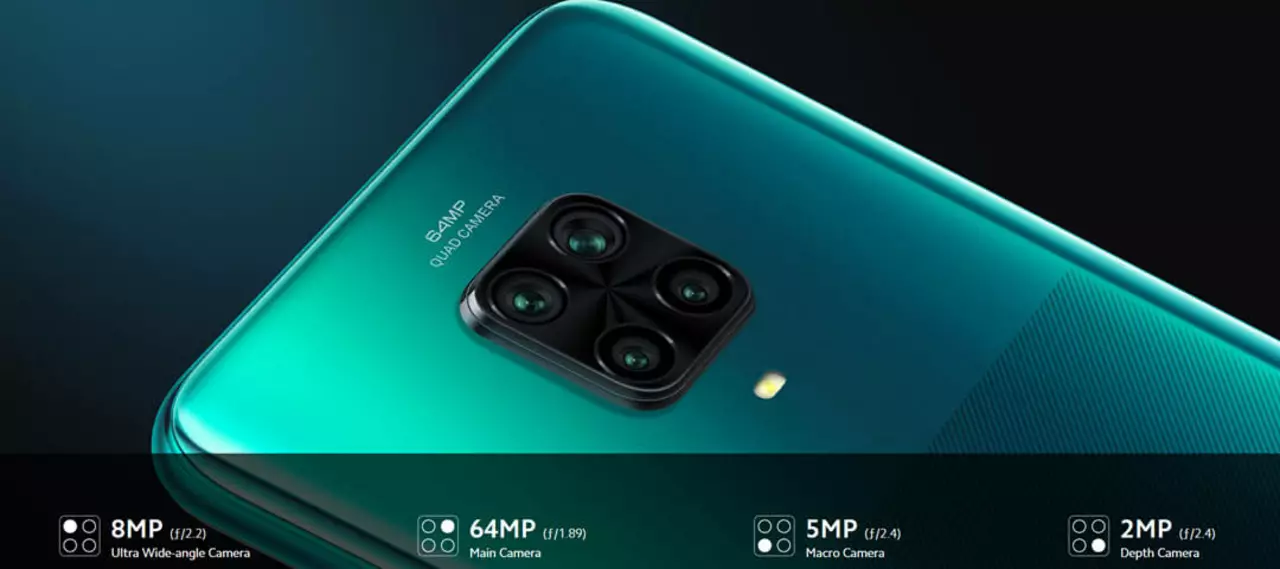 Is the Redmi Note 9 Indian variant worth buying?
Understanding the Redmi Note 9 Indian Variant
The Redmi Note 9 Indian variant is the latest addition to the popular Redmi Note series by Xiaomi. With a plethora of features and an attractive price point, it's natural to wonder if this smartphone is worth your hard-earned money. In this article, we'll delve into the various aspects of the Redmi Note 9, such as its design, performance, and camera capabilities, to help you make an informed decision.
Aesthetics and Build Quality
First and foremost, let's talk about the design and build quality of the Redmi Note 9. The smartphone sports a sleek and stylish design, with a glossy polycarbonate back and a waterdrop notch on the front. The back panel houses the quad-camera setup and a fingerprint sensor, which is easy to access and use. The device is available in a range of attractive colors, including Aqua Green, Arctic White, and Pebble Grey, giving you plenty of options to choose from.
Despite its budget pricing, the Redmi Note 9 doesn't compromise on build quality. The device feels sturdy in hand, and the buttons are tactile and responsive. The smartphone also comes with a splash-proof nano-coating, which offers some protection against accidental spills and light rain. Overall, the Redmi Note 9 scores high in terms of design and build quality, making it a great option for those who value aesthetics in their gadgets.
Performance and Battery Life
When it comes to performance, the Redmi Note 9 doesn't disappoint. The smartphone is powered by a MediaTek Helio G85 processor, which is capable of handling everyday tasks and multitasking with ease. Additionally, it comes with up to 4GB of RAM and up to 128GB of internal storage, ensuring that you have ample space for your apps, games, and multimedia files.
The Redmi Note 9 also packs a massive 5,020mAh battery, which can easily last you through a day of heavy usage. The device supports 18W fast charging, and the charger is included in the box, ensuring that you can top up your battery quickly when needed. With its impressive performance and battery life, the Redmi Note 9 is perfect for users who demand a lot from their smartphones.
Camera Capabilities
The camera is often a crucial factor when considering a new smartphone, and the Redmi Note 9 doesn't disappoint in this department either. The device comes with a quad-camera setup on the rear, which includes a 48MP primary sensor, an 8MP ultra-wide-angle lens, a 2MP macro lens, and a 2MP depth sensor. This versatile camera setup allows you to capture stunning photos in various scenarios, from landscape shots to close-up macro photography.
The front-facing 13MP camera is also quite impressive, delivering sharp and detailed selfies. The camera app is packed with features, such as AI scene detection, portrait mode, and night mode, which help you get the best possible shot in any situation. If you're someone who loves to capture memories through photos, the Redmi Note 9 is definitely worth considering.
Software and User Experience
The Redmi Note 9 runs on MIUI 12, which is based on Android 10. MIUI 12 brings with it a host of new features and improvements, such as enhanced privacy controls, a redesigned control center, and floating windows for better multitasking. The user interface is clean and easy to navigate, ensuring a smooth and enjoyable user experience.
However, it's worth noting that MIUI 12 does come with its fair share of bloatware and ads, which might be a turn-off for some users. While most of the pre-installed apps can be uninstalled, and the ads can be minimized through settings, it's still something to keep in mind when considering the Redmi Note 9.
Verdict: Is the Redmi Note 9 Indian Variant Worth Buying?
In conclusion, the Redmi Note 9 offers a compelling package at an attractive price point. With its stylish design, impressive performance, versatile camera setup, and long-lasting battery life, the smartphone is an excellent choice for users who want a feature-packed device without breaking the bank.
However, if you're not a fan of MIUI and its associated bloatware and ads, you might want to consider other options in the market. Overall, for the majority of users, the Redmi Note 9 Indian variant is definitely worth buying, and it's bound to give you great value for your money.
Aarav Kulkarni
I am Aarav Kulkarni, a renowned expert in the world of fashion and beauty. Having studied and worked in the industry for many years, I have developed a keen eye for trends and styles that resonate with people across the globe. My passion for Indian culture has led me to write about Indian news and lifestyle, exploring the diverse aspects of everyday life in India. Sharing my knowledge and insights through various platforms, I aim to inspire and educate others about the beauty of Indian culture and its influence on global fashion.